Archives for Slice of Life
The October air was cold and crisp and the sun was shining. My mom, brother and I stood along the fence line at my 10 year old brother's football...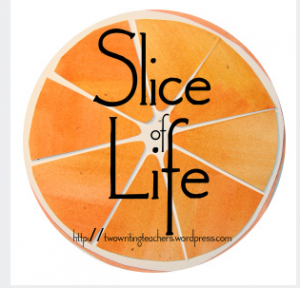 Kate Messner hosts Tuesday Quick Write here.          Slice of Life Challenge Please join the challenge over at Two Writing Teachers! Today's quick write assignment is to choose a...