Student Blogging Challenge: Let's Connect!
Are you ready to connect with kids from across the oceans?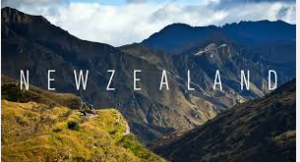 Ms. Wellington's Class is located in Wellington, New Zealand!  
Watch as I comment on the Room 26 Blog.
First, read the All About Us page located at the top of the blog, or click on the hyperlink provided.  Then, using the number that you've been assigned, count down the student blogs (you'll have to scroll all the way down Room 26's blog) to the number of student blogs that corresponds to your number.  Read one of the student's post and then, comment on it.  Be sure to follow the blog commenting guidelines!  Read another one from the bottom of the list, if you have extra time.
Remember to always to copy and paste the URL of your blog at the end of your comment. That way, the person you visited can come back and comment on your blog.
Now, we come to the second phase of connecting with the world through blogging!  Find a partner and then, one of you should click on this link to leave questions you have about different classrooms around the world.